You are here:
Welcome
> Testimonials
Testimonials
---
Although we didn't sell our property through Margetts we would certainly recommend them. Cheryl stepped in as she was at the bottom of the chain for our house sale. She pulled the whole thing together to get everything in line for exchange and completion, as our own estate agent disappeared from the scene, and we can't thank her enough. An asset to the company! Thanks again Cheryl. Kind Regards - Julie & David Southorn
- Julie Southorn
---
Great place, very friendly staff; a trustworthy and honest estate agents.
- Michael Hunter
---
Excellent service, nothing was too much trouble, would highly recommend them
- Marion Hargreaves
---
Very friendly, helpful and professional staff. Jane who runs the letting side of things was a real star when I was looking to rent a flat. One of the nicest Estate Agencies I've ever dealt with.
- Jamie Lees
---
"Fantastic service and friendly staff" Quick and easy process, friendly staff that are always happy to help. Massive thank you to Jane who has helped us with purchasing our first property together. Definitely recommend Margetts, Warwick! Lottie and Andy
- Charlotte Brown
---
First class service and care. We have both bought and sold a house with Margetts and couldn't fault them at all. Would unhesitatingly use them again and recommend them to friends and family.
- Kevin Morrell
---
We had a very pleasant experience in renting our new flat through Margetts. A viewing was arranged quickly and everything was well explained along the way. Jane was very helpful and friendly and dealt with any request quickly and professionally. The best experience I had so far as a tenant/someone looking for a flat.
- Roman Müller
---
Margetts are the first estate agents that I am able to say that I would happily do business with again. Renting a property was made easy and hassle free. The few minor issues we had with the flat were resolved quickly and successfully. The checking in and out process were smooth and they were extremely helpful when we needed extra time at the end of our tenancy to make moving out easier. I would highly recommend Margetts as an estate agents.
- Matthew Williams
---
Throughout the sale of my house in Warwick, Oliver and the team were nothing less than superb. Viewings were arranged within 24 hours of my house going on the market and within 4 days I accepted an offer. Every query was dealt with quickly and effectively, the personal touch they gave to all my dealings with them put me at ease throughout the sale process to completion. Even after completion, Oliver was in touch to ensure everything had gone to plan.
In the complex and stressful world of house moving, estate agents like Margetts make it a bearable experience. For any future move I would not hesitate to use them again. Compared to the more corporate and impersonal service I've had from previous estate agents, there is no comparison.
Keep up the good work Margetts! Judging by the number of houses in Warwick being sold by them, they are.
- Simon Dagger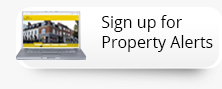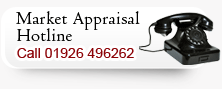 Although we didn't sell our property through Margetts we would certainly recommend them. Cheryl stepped in as she was at the bottom of the chain for our house sale. She pulled the whole thing together to get everything in line for exchange and completion, as our own estate agent disappeared from the scene, and we can't thank her enough. An asset to the company! Thanks again Cheryl. Kind Regards - Julie & David Southorn
Julie Southorn