You are here:
Welcome
> Property Alerts

Property Alerts
Property Alerts Form
Please fill our the form below to sign up to our property alerts, please note fieldds marked with a * are required fields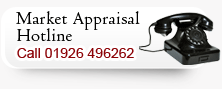 We had a very pleasant experience in renting our new flat through Margetts. A viewing was arranged quickly and everything was well explained along the way. Jane was very helpful and friendly and dealt with any request quickly and professionally. The best experience I had so far as a tenant/someone looking for a flat.
Roman Müller