You are here:
Welcome
> Property Alerts

Property Alerts
Property Alerts Form
Please fill our the form below to sign up to our property alerts, please note fieldds marked with a * are required fields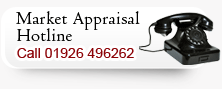 Margetts are the first estate agents that I am able to say that I would happily do business with again. Renting a property was made easy and hassle free. The few minor issues we had with the flat were resolved quickly and successfully. The checking in and out process were smooth and they were extremely helpful when we needed extra time at the end of our tenancy to make moving out easier. I would highly recommend Margetts as an estate agents.
Matthew Williams