Please use the form below to contact Margetts, fields marked with an * are required
Alternatively you can use the address below:
Margetts
12 High St
Warwick
CV34 4AP
Tel: 01926 496 262
Email: othompson@margetts.co.uk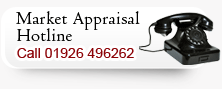 We had a very pleasant experience in renting our new flat through Margetts. A viewing was arranged quickly and everything was well explained along the way. Jane was very helpful and friendly and dealt with any request quickly and professionally. The best experience I had so far as a tenant/someone looking for a flat.
Roman Müller